Termite Control In The Greater Jacksonville Area
Are Termites Destroying Your Jacksonville Home?
Termites are small but powerful pests, often finding their way undetected into Jacksonville homes, causing massive amounts of costly structural damage in the process. If you suspect your home may have a termite infestation, it's time to take action! Trad's Pest Control offers premium local termite treatments for Jacksonville homeowners, as well as additional pest control services in Atlantic Beach and surrounding areas. Contact our termite control experts today to request your free termite inspection!
Our Jacksonville Termite Control Services
When you reach out to Trad's Pest Control, you can trust that our highly trained termite experts know how to get the job done!
Free Inspection
Each service begins with a free termite inspection. Our team will thoroughly inspect your crawl space and other common entry points for signs of termites in your home, such as mud tubes, areas of high moisture, and other conducive conditions.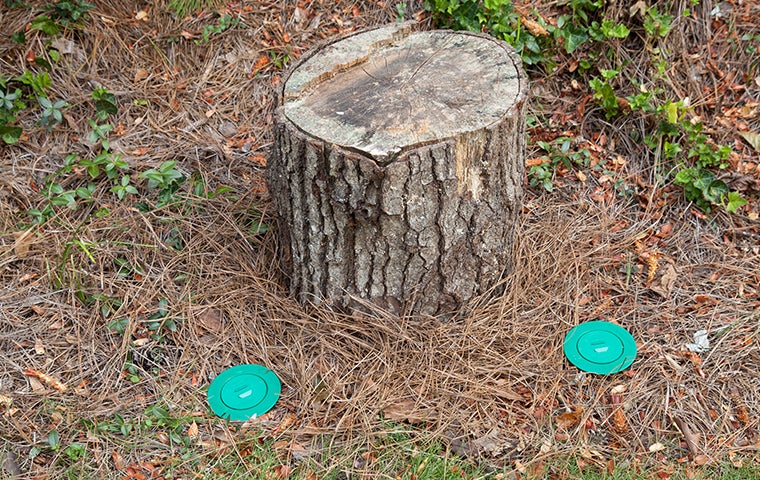 Termite Treatment Options
At Trad's Pest Control, we recognize that not all Jacksonville termite infestations are alike. That's why we offer two termite treatment options for Jacksonville homeowners.
Our liquid treatment service utilizes leading termite control products such as Altriset and Termidor. We use a Trench & Treat process for our liquid treatments. Our team digs a trench at the base of your home that is six inches deep. We fill the trench with the liquid, then fill it back in. You can expect a reapplication every five years to guarantee a protective barrier for your Jacksonville home.
Our termite baiting process uses Sentricon Colony Elimination System® with Always Active™ for the most effective results available.
Follow Up
All of our termite treatment plans are guaranteed, we will retreat at no additional cost until the termites are under control. Our experts inspect annually, provide a detailed inspection report, and will treat any activity they find to ensure your home remains termite free!
Your Jacksonville, FL Termite Control Experts
Termites are tough pests to deal with, but you don't have to do it alone. Since 1971, Trad's Pest Control has built a strong reputation based on integrity, generosity, service, and customer commitment throughout the greater Jacksonville area. Our trusted home pest control and commercial pest control programs in Jacksonville are designed to eliminate termites at the source and prevent them from returning.
Contact us today for more information or to request your free estimate!
The Best Termite Control In These Jacksonville Metro Area Communities: