San Marco

, FL Pest Control
Reliable Pest Control In San Marco, FL
Tucked away in the Duval County city of Jacksonville, the San Marco neighborhood is noted for being home to countless locally-owned boutiques, chic eateries, and of-the-moment bars. The San Marco neighborhood is also home to the art deco style San Marco Theater, iconic riverfront mansions, and views of the St. Johns River. Conditions in San Marco tend to either be mild during the winter or very warm for the rest of the year, with the majority of heat, humidity, and rainfall present over the summer. This means that there is always a chance for pests to become a problem in your home or business. Luckily, with help from the pros at Trad's Pest Control, that doesn't have to be the case. Since our inception in 1971, we have been dedicated to providing the greater Jacksonville area with unparalleled pest control solutions. Everything we do is guided by our dedication to integrity, generosity, and customer satisfaction. And as a QualityPro certified company, you can rest assured that you are always receiving the very best service. To receive your free, no-obligation inspection and learn more about our services, contact us today.
Residential Pest Control In San Marco, FL
Your home is your haven, which is why at Trad's Pest Control, we work tirelessly to protect it from pest problems throughout the year. As a family-owned and locally-operated business since 1971, we are committed to protecting our community through safe and reliable residential pest control services. Our QualityPro certified technicians are experts in their field as well as the local conditions, which is why we provide eco-friendly solutions to keep pests out of your home year-round. In order to maximize your savings, we provide homeowners with the following packages: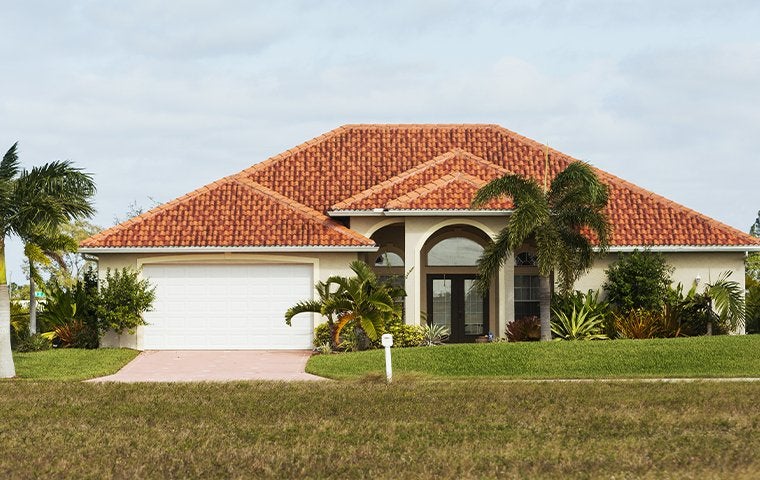 Basic Package. This signature package treats entry and exit points in order to protect your home from pests like silverfish, spiders, cockroaches, and ants. You will also receive free re-treatments as needed, convenient scheduling, and free inspections. 
Preferred Quarterly. With regular treatments that target areas of entry and exit, we'll protect your home from every pest that comes standard in our basic package as well as fire ants. 
Complete Quarterly. If you're looking for the most complete form of protection from pests, this is the plan for you. You'll receive everything that comes standard in our Preferred Quarterly plan with the addition of protection from fleas and mosquitoes. 
In addition to our general residential pest control offerings, we provide homeowners with targeted solutions for mosquitoes, rodents, termites, lawn care, and stinging insects. To receive your free inspection and learn more about our services, contact us today. 
Commercial Pest Control In San Marco, FL
Whether big or small, pest problems can be extremely detrimental to the daily operations of your business. They can endanger the well-being of your staff, damage your property, and cost you lost income, none of which are chances you want to take. At Trad's Pest Control, we've been committed to keeping our community safe and free from pests since 1971, and this is a mission that we uphold to this day. As a locally-owned and family-operated business, we take pride in what we do and the way that we service each commercial pest control customer with honesty, generosity, and integrity. Our technicians undergo extensive training and are all QualityPro certified in order to provide you with the very best level of service. Because we're adept at working with businesses from varying backgrounds, we customize every eco-friendly treatment to ensure that pests stay out of your property throughout the year. And should any treated pests return, we'll re-treat your property on us. With convenient scheduling, Saturday services, unmatched customer service, and comprehensive commercial pest control offerings, Trad's Pest Control is the clear choice for all of your pest control needs. Contact us today for your free inspection and to learn more about our services.
Why Professional Lawn Care Is A Great Idea For Your San Marco Yard
Year-round professional lawn care services are one of the best investments that you can make for your San Marco yard. Some of the benefits that you'll enjoy from these services include:
Fewer pests
Increased health and well-being of your lawn
Overall increased beautification
Less time and money for upkeep
Increased property value
To keep your lawn healthy and pest-free, contact Trad's Pest Control today for more information on our professional lawn care offerings.
The Dangers Fleas Bring To San Marco Homes
Though they are very difficult to spot, fleas are a dangerous pest that can wreak havoc once they've been brought into your home. Some of those dangers include:
Significant blood loss for pets
Increase of allergies
Secondary infections due to excessive scratching
Difficult nature of getting rid of these infestations
Increase of spider populations
For safe, eco-friendly flea control that you can trust, contact Trad's Pest Control today.
The Best Rodent Control In
San Marco

& Nearby Jacksonville Area Communities: