Atlantic Beach, FL Pest Control
Pest Control Services In Atlantic Beach, Florida
Located 20 miles inland along the St. Johns River, the city of Atlantic Beach is a lovely place to call home. From our relaxing beaches to our green parks and golf courses, there's always something to do around town. It's an ideal location for surfers, kayakers, and adventure-seekers of all kinds! Unfortunately, the bad news is that it's also a perfect location for pest activity, which means that Atlantic Beach properties are vulnerable to pest infestations. If you own a home or business in Atlantic Beach, it's important to address your pest control needs.
Here at Trad's Pest Control, we offer dependable residential and commercial pest control solutions to properties throughout Duval County and the surrounding areas. Since 1979, we've been providing complete pest coverage across the greater Jacksonville area.
If you're looking for quality pest control, lawn care, and ornamental pest services, you've come to the right place. We have a strong reputation for integrity, generosity, service, and customer commitment, and we aim to bring you the absolute best pest control around. Call today to request a free estimate for your Atlantic Beach home or business.
Residential Pest Control In Atlantic Beach, FL
Almost 11,000 people live here in Atlantic Beach, and that means there are ample sources of food, water, and shelter throughout the community. These conditions attract pests, exposing local homeowners to household infestations. The team at Trad's Pest Control provides complete residential pest solutions in Atlantic Beach, which include the following: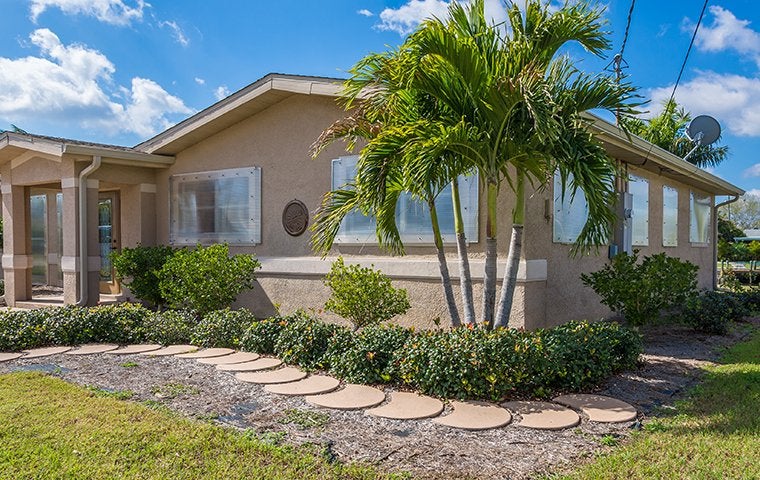 Inspection
Crawl Spaces, problem areas, and signs of pest activity
Water leaks, wood rotting, entry points around the exterior
Mud tubes, and spider webs, and wasps nests in the eaves of the house
Utility penetrations, under sinks, and present pest pressures
Door jams, around windows and exterior doors, and ant trails
Lawn Inspection
Overall health check of lawn and shrubs
Fertility issues, assessing the level of weeds
Looking for problems and lawn pests, covering all areas of the lawn
Determine present fungus, signs of ants around shrubs
Exterior Service
Prevention barrier treatment
Base of home and windows and doors
Treatments customized based on pest pressures and time of year
Mix of liquid and granular applications
Knock down services
Interior Service
Targeted green bait treatments
Reducing exposure to families, children, and pets
Treating behind switch plates
Return for crack and crevice treatment as needed
Sentricon® bait stations and new technologies, or trench and treat
Having serviced 4,500 residences in the area, we're confident in our ability to bring you the lasting results you deserve. Once we complete the initial treatment, we come back for ongoing follow-up services as needed. Reach out today to request your estimate.
Commercial Pest Control In Atlantic Beach, FL
When pests enter a commercial facility, that property becomes exposed to large-scale infestations. Not only can a pest infestation compromise your ability to operate your Atlantic Beach business, but it can also do real damage to your reputation. That's why we recommend professional pest protection for your Atlantic Beach business.
Trad's Pest Control has serviced over 100 local businesses. Some of the facilities we've worked with include dental offices, law offices, insurance companies, office buildings, veterinary offices, and real estate offices. Whatever kind of pest problem you're up against, we're here to help you. Contact us to set up your complimentary inspection, and we'll get the process started right away.
How To Minimize Mosquitoes In Your Atlantic Beach Backyard
Mosquitoes are common here in Atlantic Beach and drawn to your backyard for sources of food and water. As vector pests, mosquitoes are capable of transmitting diseases through their bite. If an infected mosquito bites you, you become exposed to a variety of vector-borne illnesses. That's why it's a good idea to be proactive in your mosquito control efforts.
Here are some ways to minimize the presence of mosquitoes in your backyard:
Eliminate sources of standing water.
Keep vegetation and landscaping well-trimmed.
Keep windows and doors closed when possible.
Plant various mosquito repelling plants in your garden.
Use insect repellent when spending time outdoors.
Use window and door screens to prevent entry.
Contact the team at Trad's Pest Control for comprehensive mosquito control and prevention in Atlantic Beach that you can trust throughout the year. Our team works hard to bring you lasting results, so you can feel safe and protected knowing that your backyard is guarded against mosquito infestations. Contact us today to get started.
What Attracts Ants To Homes In Atlantic Beach?
The presence of ants in your Atlantic Beach home is a huge problem. It's normal to wonder how ants are even getting inside your home in the first place. In order to answer that question, there are several ant attractants around your home to consider.
Here are some conditions conducive to an ant infestation:
Damp towels or rugs that sit around without being washed and dried
No protective screens installed in windows and doors, or tears in existing screens
Presence of cracks or gaps in the foundation of the home
Sources of standing water in and around the property
Spills, messes, sugary residue, and crumbs left on the countertop or floor
If you think you may have an ant problem around your house, the best thing you can do is get professional pest protection. Trad's Pest Control is proud to offer complete ant control and prevention solutions that local homeowners can depend on all year long. Reach out today, and we will schedule your complimentary inspection as soon as possible.
The Best Rodent Control In Atlantic Beach and Nearby Jacksonville Metro Area Communities: