Switzerland

, FL Pest Control
Reliable Pest Control In San Marco, FL
Tucked away in the Duval County city of Jacksonville, the San Marco neighborhood is noted for being home to countless locally-owned boutiques, chic eateries, and of-the-moment bars. The San Marco neighborhood is also home to the art deco style San Marco Theater, iconic riverfront mansions, and views of the St. Johns River. Conditions in San Marco tend to either be mild during the winter or very warm for the rest of the year, with the majority of heat, humidity, and rainfall present over the summer. This means that there is always a chance for pests to become a problem in your home or business. Luckily, with help from the pros at Trad's Pest Control, that doesn't have to be the case. Since our inception in 1971, we have been dedicated to providing the greater Jacksonville area with unparalleled pest control solutions. Everything we do is guided by our dedication to integrity, generosity, and customer satisfaction. And as a QualityPro certified company, you can rest assured that you are always receiving the very best service. To receive your free, no-obligation inspection and learn more about our services, contact us today.
Residential Pest Control In Switzerland, FL
Your Switzerland home is the place you return to unwind after a long day, but when pests have taken over, the place you love becomes a lot more stressful. With residential pest control from Trad's Pest Control, you can rest assured that your home is well cared for. For the last 50 years, we have been dedicated to providing local homeowners with eco-friendly pest control that proves that you never have to sacrifice your safety in order to see results. Our initial treatment of your property will include both interior and exterior applications, with an emphasis on entry and exit points. From there, we provide homeowners with residential pest control plans that are designed to maximize savings while also keeping your home pest-free no matter the season. In addition to these plans, we also provide targeted services for lawn care, and control for termites, mosquitoes, rodents, and stinging insects.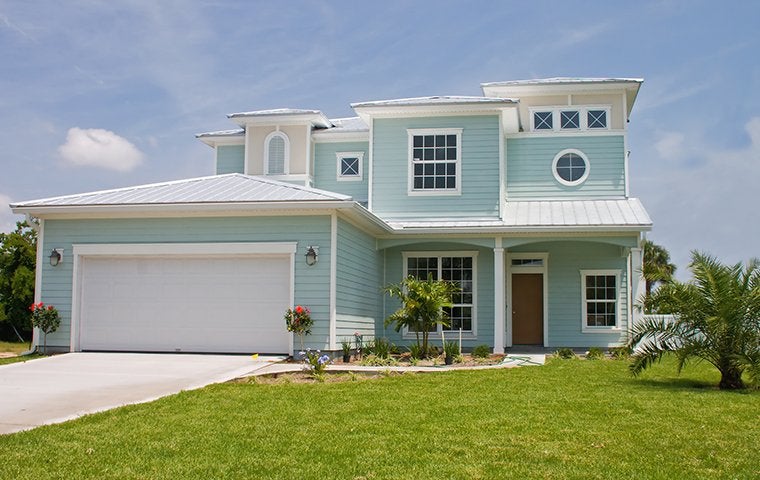 All of our technicians are thoroughly trained and QualityPro certified in order to ensure you receive the best service every time. For more information on how your home can benefit from professional pest control, contact us today.
Commercial Pest Control In Switzerland, FL
Protecting your commercial property from pests is one of the best investments that you can make in your business. Pests of any variety have the ability to damage your property, put your employees' health at risk, and halt your daily operations. At Trad's Pest Control, we believe that you don't need to take these risks, and with our commercial pest control services, we'll be able to keep your business pest-free all year long. Our technicians are expertly trained and QualityPro certified in order to provide you with the highest quality of service with each visit. With our dedication to safe practices, we use only organic products in order to protect the health of all of your people as well as cause no harm to your property itself.
When you partner with us, you'll understand our motto of "100% Integrity, 100% Effort, 100% of the Time," which is the mindset that we bring to every commercial pest control interaction. For more information on how your business can benefit from our services, contact us today.
How Professional Rodent Removal Helps Switzerland Homeowners
Rodents can be a big problem for Switzerland homeowners if they gain access to your property. To start, rodents tend to either use overhanging branches or tiny cracks in your foundation in order to enter your home. In the case of the openings in your foundation, sometimes rodents will squeeze through these, while other times, they'll chew at them. Either way, you may be left with a home that's vulnerable to future pest problems. Once rodents have moved into your home, that's where the real trouble happens. They're notorious hosts for parasites like fleas, ticks, and mites; spread illnesses like hantavirus and salmonella; breed frequently, with mice producing up to 120 pups a year, and rats about half of that number; they chew on anything they can find, from your walls to electrical wiring; and they're nocturnal, which makes them harder to find and deal with. With professional rodent control from Trad's Pest Control, you can tackle this big issue safely. Where there is one rodent, there are commonly more, and because of the dangers they pose, rodent control is not something to be attempted with DIY techniques. To keep your home safe from rodents all year long, contact us today.
What Not To Do About Termites On Your Switzerland Property
When termite problems happen on your Switzerland property, the worst thing you can do is to ignore the problem. A close second would be to try to handle it by yourself. Each year, over 600,000 American homes are damaged due to termites, with the cost of their damage totaling approximately five billion dollars. That's why your home needs termite control that you can trust.
Professional termite control from Trad's Pest Control comes with free inspections, yearly monitoring, and a free re-treatment warranty that you won't find anywhere else. Our treatments involve options like eco-friendly Altriset, Termidor, and the Sentricon Colony Elimination System® with Always Active™, so no matter what your customized termite control plan looks like, you will always receive the very best. For more information on our services, contact us today.
The Best Rodent Control In
Switzerland

 & Nearby Jacksonville Area Communities: